CCS Group has developed the Building Evaluation Asset Management (BEAM) system to provide a full evaluation of your building's mechanical plant condition and performance, providing a rating of the building as a whole.
BEAM highlights items (e.g. fan belts, compressors, chillers, etc) that require replacement due to their condition and or high energy use in the short and long term and provides future annual capital expenditure forecasting over the life of the building. Financial analysis is included to identify the cost and benefits of system upgrades so the most profitable actions can be prioritised.
These recommendations are presented in a clear and measured way.
The system also provides recommendations for repairs and modifications to the control systems or design to optimise the performance of your assets. A forward looking capital expenditure plan is developed based on equipment condition, efficiency and financial return. CCS can include NABERS Energy ratings where appropriate to monitor the continual improvement of the building's performance and ongoing tuning. BEAM minimizes unforeseen capital expenditure and equipment failure. A full BEAM report delivers the following for your asset:
Clearly states the condition of the plant and equipment.
Defines the efficiency of your mechanical plant.
Provides recommendations for repairs, upgrades or replacements based on achieving improvements in efficiency and reliability.
All maintenances are recorded on our maintenance sheets, developed in reference to the Australian Institute of Refrigeration, Air Conditioning, and Heating council's maintenance manual (DA19) and specific manufacturers specifications.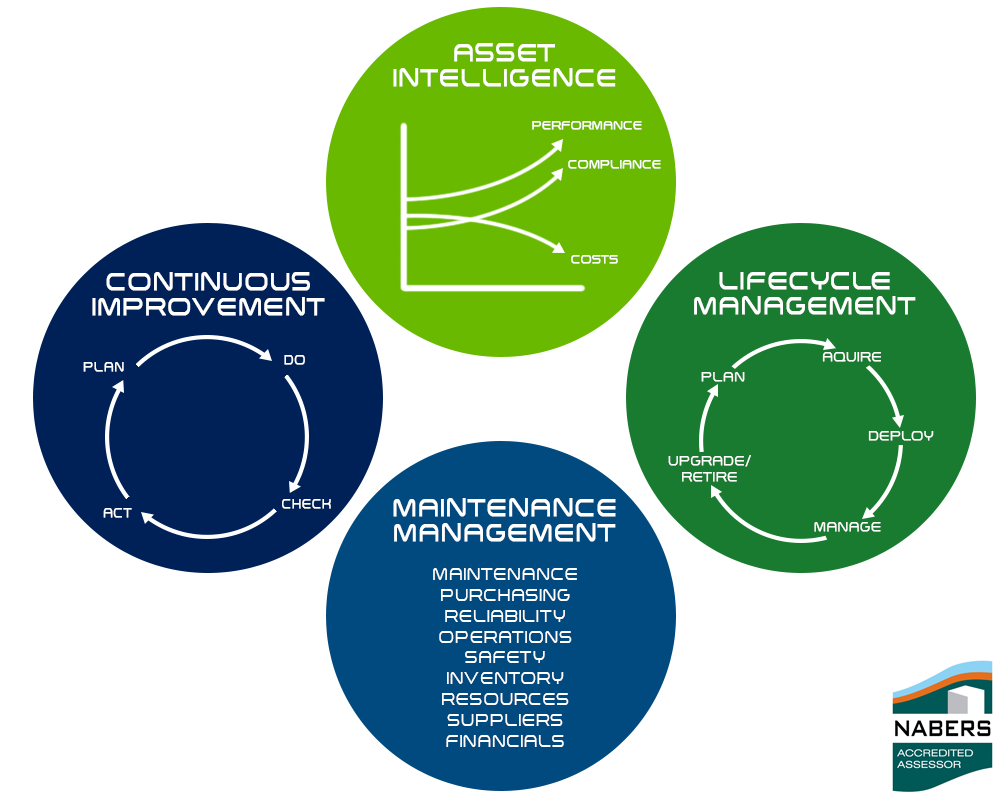 At CCS Group we have a fully accredited and Government certified in-house NABERS assessor and are able to provide full NABERS and BEEC assessments.
We provide evaluation and assessment of sub systems energy performance with recommendations for improving the overall NABERS rating.
We provide ongoing energy monitoring and reporting to project expected NABERS performance.